For independent filmmakers a number of issues occur again and again. Amongst other challenges these revolve around funding for projects or at least covering costs, ensuring exposure for your work, earning sufficient to feed your talent while feeding yourself (!) and being aware of new technical developments to grow what you do and, finally for now, the art of diversification or actually expanding what you do into new areas of creativity.
We met Elliott Kershaw earlier in the year as the inspiration and creator of "Starman from Heaven" a stunningly original live action short that played to much praise at a one day festival of LGBTQI films run by the International Moving Image Society (IMIS) in Soho, London, U.K. The evening was an inspiration and gave an excellent networking opportunity to all those taking part. Considerable thanks to Sabina Lang and all those involved at IMIS for their support.
Well not content with live action filming Elliot has diversified into stop-motion animation and has produced Boabolly Gunther, (http://elliotkershawfilms.com/boabolly-guther/)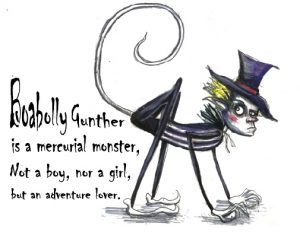 The principle storyline is beautifully inspired and superbly explored: This is to celebrate and accept the principle of being different. Selected for two film festivals already the original work has already won awards for "Best Animation" and "Youngest Filmmaker".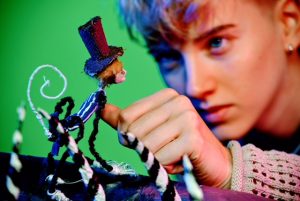 Elliot Kershaw describes how this creation came about:
"The film Beabolly Gunther was written around a character that I drew. I carry round a small, pocket sized sketchbook with me everywhere I go, so that if a character or image comes to my mind I can quickly draw it. This particular drawing stood out to me and so I wrote a poem about it. Which, in turn, turned into an illustrated children's book, which in turn, turned into a stop motion animation. I built sets out of paper, paint and glue and the characters out of aluminium wire, plasticine and fabric…….Boabolly's world was inspired by natural structures around the World and the name 'Boabolly comes from a tree in Madagascar called 'Baobad'."
Elliot Kershaw's personal journey to creativity of this kind, as with other independent filmmakers, is challenging but at the same time inspiring. To have produced and executed both Starman from Heaven and Boabolly Gunther in the same year and to have won awards for so doing is a tribute to tenacity, hard work, inspiration and the skill to bring projects to fruition.
Interestingly, Elliot talks about "listening to his gut" in terms of timing his application to college or university. "A decision which led to me securing a role as production assistant on the feature film "The Current War" with Benedict Cumberbatch."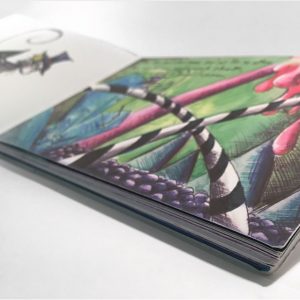 Being an Independent Filmmaker will always be a challenge and maintaining your independence another. If you do it yourself, from start to finish, involving others as you need to you retain not only creative control but importantly financial control. Remember that there will always be others quite prepared to a) spend your money for you and b) telling you that they need more of your money to do a"proper job".  It is quite possible to produce an award winning film on a few hundred or a few grand. It is equally possible to spend £50M and produce a stinker panned on Rotten Tomatoes in the most destructive of ways! When (I think it was) Lew Grade put much of his own fortune into the 1980 product "Raise the Titanic" the critics were not kind. The impresario remarked, laconically, that it would have been "…cheaper to lower the Atlantic"!
As with so many other independent filmmakers featured on this Blog the art is diversifying your work sufficiently to get noticed and pick up the "tags" on Google, IMDb and in other places. Diversifying in the way Eliot Kershaw has may not bring instant rewards but with original talent like this it sure as Hell makes commercial success and recognition just that bit more probable!