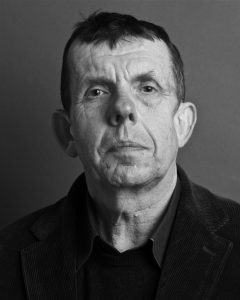 The aim of this Blog is to assist in the promotion of the independent film industry worldwide.
A number of experiences in 2017 and 2018 have highlighted for me the extraordinary endeavour and work that is taking place to make and show independently made films of all kind, including documentaries, animated film and of course live-action story telling.
This work takes place with very little finance, backing or expectation of the kind of investment and promotion that some of the excellent commercial studios enjoy. Most of these films will never make it to the commercial circuit and will struggle even to recoup their production costs. Yet the work and the creativity goes on. Examples of this extraordinary work will be featured here with reviews, promotional material, photographs and opportunity for discussion and exposure for the filmmakers concerned. Organisations like the National Film Board of Canada (NFBC) and The International Moving Image Society (IMIS) are the type of organisations that will also be promoted, along with the varied international festival circuit.
In September 2017 I had the honour and privilege to be invited to be a Jury member for the 4e Festival Du Film Canadien Dieppe Brighton Film Festival. This ran in Dieppe from 20-25 of  September and then in Brighton at Dukes at the Komedia on September 25th, where I was also a Jury member.
Eight films were shown as part of the Selection Officielle in Dieppe (September 2017) and the work of film maker Nicolas Bellenchombre has to be acknowledged in the development of the festival. In Brighton twelve short animated films were also shown in the presence of Elise Labbe from the National Film Board of Canada. The excellent work of the NFBC highlights what can be achieved with promotion and support.  In this way it may be possible to increase public awareness of the advantages of investment and promotion that does so much to enhance the life of a Nation.
This site will also reflect, rather than review, classic films. But the emphasis here will be on how the great film makers achieved stunning effects on relatively low budgets by today's standards. The point of this will be to emphasise to young up and coming film makers that the size of your budget should not inhibit you in your film making. It is quite possible to achieve stunning effects these days at very little extra cost indeed. Modern examples will also be indicated. A new page will be added for this shortly (21 June 2018).
I will also seek to indicate modern equipment that may be of interest.
One final note on this: I hope this Blog will help to promote this wonderful industry of ours in all its shades, in all its forms. So whatever aspect of the industry in which you happen to be involved whether on the technical side, writer, director, producer, performer, whatever if you have something you think I should write about or feature then let me know. I will be only too happy to assist.
Blessings and happy film-making!
Thank you
John Locke
June 2018
If you wish to contact me directly you are welcome to do so on johnlockeactor@gmail.com
Please note: As of February 2019 there is no sponsorship or other advertising revenue for this site.