Click on link below to view "Tempest"
This is by way of encouragement to all Independent Filmmakers for there are opportunities to gain commissions for their work based on their track record and their exposure. Elsewhere on this Blog you will find commentary on Justin Spray and Shark Eye films.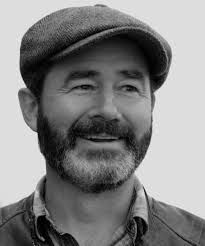 In this Blog entry we focus exclusively on "Tempest" a twelve minute film that Shark Eye films made for Brighton & Hove Independent Mediation Service.  This service is part of a network of national and international organisations that work in their local communities for resolution of conflict. This can be within a family, between members of a community, within an organisation or at corporate level within a commercial company, non-governmental organisations, charity or political party.
Click on link below to view the work of Brighton & Hove Independent Mediation Service.
There is a fundamental recognition within Mediation that there is rarely, if ever, a right and wrong side to conflict situations and that mediation works because it recognises that situations in which there is a need for their skills are best resolved by allowing those taking part to reach a better understanding of the position of others and, eventually, to seek a remedy through that greater understanding.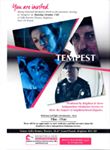 The Brighton organisation asked Justin, and Shark Eye, to produce a demonstrative example of a situation in which Mediation could be used. "Tempest" was the result. A fully crafted drama, written, directed and produced by Justin and Shark Eye, "Tempest" explores the relationship and difficulties encountered by neighbours in a tower block. Shot entirely on location in Brighton & Hove and with the full cooperation of the local authority and Housing Services in particular, the film immediately achieved recognition and award.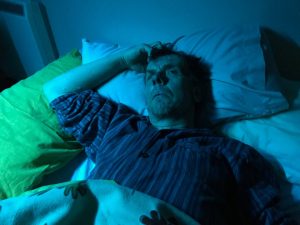 It greatly helped that director Justin Spray knew the terrain of mediation before embarking on the film. It also helped that Independent Filmmakers need to "travel light". Shark-Eye were able to set up and work in small spaces and with significant help and excellent camera work from Anthony Kane, script advice from Brighton author Peter James, sound mixing from Vikas Bagla, some hauntingly beautiful incidental music from David Allen and acting from Aneta Piotrowska, Rad Kain, Radek Falco, Ella Constable, Andrew Chapman, Jill McKenna, Mark Green and Susy Taylor, produced a film that captures beautifully and  very well indeed the pathos, complexity, depth and emotion of situations requiring mediation.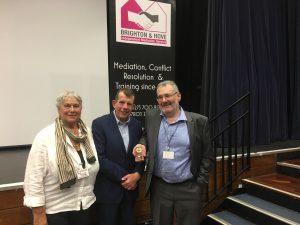 The award of the National Mediation Film of the Year was a great and honoured bonus for the organisation that was seeking a tool to use in training of mediators and to explore the nature of mediation within a specific context.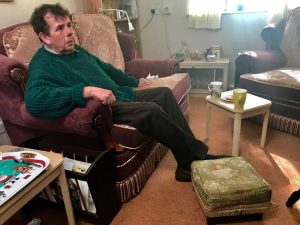 For Independent Filmmakers the nature of opportunity becomes essential Shark Eye and "Tempest" work together precisely because they are small, adaptable and able to craft high quality professional films that then become useful in specific situations. Shark Eye as a production unit work from U.K. to Africa producing documentary, drama documentary, film shorts, feature films, instructive drama and original imaginative conceptions ("Toothfairy" for example). Would be independent filmmakers can learn from their example in how to build both a business and a reputation!
Good luck, as always, with your projects!