Readers to this Blog will be familiar with Deborah's work, in particular her short film "The World Can Wait" which has appeared in festivals around the World and won a number of prestigious awards along the way. Also the music video which Moggy Productions did for "Useless Cities", A Little Too Obtuse.
Development news from Deborah who is in pre production mode for a new feature length to be filmed in Brighton, UK in the Summer of 2019. Set in June 2016, both before and after the Brexit referendum, "The Smug Soup Gang" will a comedy with a serious edge to it.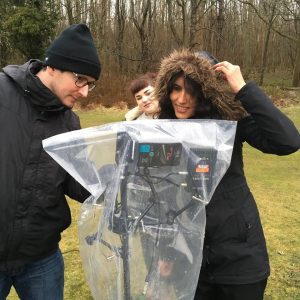 Based on the closure of a Brighton music venue because of complaints from neighbours of noise, the film will look at the efforts of an all female grunge band to save a venue from closure. The feature will look at Brexit attitudes, feminism, transphobia within feminism, lesbian parenting, gentrification and diversity.
Currently Deborah and her producers are seeking a number of actors and venues in and around Brighton & Hove.
Male actor, 40s, to play an ex rock star
Male actor, 30s, Asian or mixed race to play the partner of the band's drummer
Male 18,19, to play a deaf character
Venues wanted include a local recording studio, a gig venue and a pub
You can reach Deborah through deborahespect.co.uk or through this Blog and at johnlockeactor.com or johnlockeactor@gmail.com.
The Blog will keep you posted as to developments on the project.