We last met Claudio in a review on July 23rd last year, in the wake of success at an International Moving Image Society Festival of L.G.B.T.Q.I. films. Claudio's film K&P receiving high praise for its gripping narrative style in a presentation which is "…raw, realistic and of the noir style".
Now, Claudio has teamed up with London metal band, YGODEH (https://www.facebook.com/ygodeh/) , for a music video. The band have chosen well and Claudio Ravanelli's sense of darkness, uncertainty and plots of  the unexpected is certain to lend itself well to musical videos, particularly in the genre of heavy metal. Claudio gives us a hint of intent…"The idea is to create a huge contrast between the music (really harsh and extreme) and the video (funny and joyful) but with that provocative/erotic element that pops up in all my work". The clue to what this might look like comes in that casual throw away line at the end. With K&P Ravanelli produced a work of distinction and style. In turning the attention to music videos it is likely that the director will not forsake the storytelling style to the music but given the commentary above expect surprise, notoriety and a sense of uncertainty!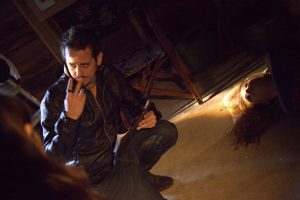 Ravanelli demonstrates through this diversification an essential need of all independent film makers, the ability to adapt talents to whatever product is on offer. So whether it be short film, music video, feature length product, stop motion, line drawing or any one of the many art forms featured on this Blog the more experience a filmmaker can get, in all these forms, the better. This approach also has the potential to expose the filmmaker to assistance and support from others working in all the technical areas needed for a professional product, while organisations such as the International Moving Image Society are on hand to support with crucial contacts, association, education and professional guidance.
There is a fund-raising page to support this enterprise which is already well subscribed showing a variety of potential backers. Good work! Take a look at the promo video as a taste of what to expect.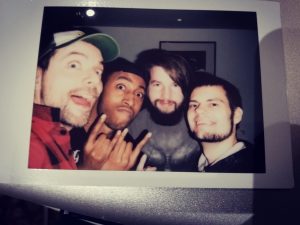 This is likely to be a highly original item to be associated with. Filming set for a coupe of weeks now, still time to be a part of the action. We will keep you updated as production information comes through.
Link to the crowdfunding page below.
https://www.indiegogo.com/projects/ygodeh-one-night-stand-music-video