Delighted to confirm that this year's Brighton & Hove LGBTQ+ film Festival is going ahead. Now in its second year, Deborah Espect, herself of Moggy Film Productions, says the following: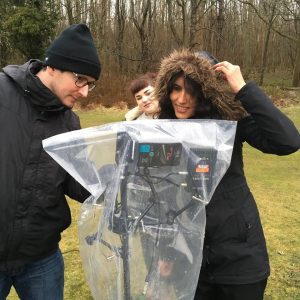 "Like many festivals in 2020, due to the Covid-19 crisis, we've had to cancel our live events and switch to delivering our programme online. We're proud to be bringing you over 50 fantastic LGBTQ+ short films, documentaries, animations and feature films, along with Q&As with some of the filmmakers. The FilmPride Online Film Festival will run from 17th to 31st August via our partner's website, latestbrighton.
In addition, we'll be screening a selection of the films in a series of television shows from 3rd to 16th August, on Latest TV Brighton, Freeview 7 & Virgin Media 159, and on 13 local television channels throughout the UK.
To find out more about our programming for this year, check out our themes below."
The features for this year are Family, Self, Love, Features and Kid'd Corner and we will be doing our best to cover as many of these films and productions as possible on the Blog. In the meantime take a look at this trailer, from Deborah.