I have been honoured by being invited to join the board of this great film institution.

The invitation comes at a time when our industry from top to bottom and end to end is facing its greatest challenges. But with these challenges go significant opportunities to develop, diversify, encourage and grow. No more so than for the independent sector. More of that in the weeks and months ahead.

It is worth going to the website to see the work that IMIS has done in the industry as a backdrop to the changes and proposals for the ways forward set out below.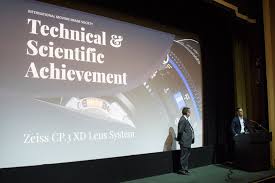 Life is going to get serious for a few years now, but together we can actively participate in the growth, rejuvenation and redevelopment of our industry. In doing so we can enhance our own careers and the careers of those around us. This will be the case whichever part of the industry you work in.
I sincerely hope you feel able t participate in this journey. If you would like to talk to me informally about any of this, please contact me via johnlockeactor@gmaiol.com.
Take a look at the work of IMIS below.
And then read what follows as an indication of the new board's approach to the future.
T: 07985 992799
21st July 2020
Dear Member,
We are writing to you as either a member of IMIS or as someone who has previously attended an IMIS event or expressed an interest in the work of IMIS.
Firstly – if you have received this letter through the post it is because we do not have an email address for you. Increasingly the Society has to move towards online and web delivery of its activities and communications. We feel it is imperative that in order for us to keep in touch with you – that you kindly inform us of your personal permanent email address by emailing your name and that particular email address to john.locke@societyinmotion.com  These details will be kept secure under current legislative regulations. Thank You.
The organisation was due to hold its Annual General Meeting in June, which was not possible, as we know, because of the Coronavirus issues. Under normal circumstances a delay in holding an AGM, for Community Interest Companies, is allowable, particularly in view of the disruptions to all our lives this year and the priorities that are emerging as we each begin to piece together our lives, careers and professions.
However, notwithstanding that immediate background, there are good reasons to write to you separately from the AGM process to involve you in the changes that are taking place in IMIS and see how you might actively participate in building the future of our organisation.
A number of members of the Advisory Council have stepped up to the Board resulting in vacancies on the Advisory Council. The new Board of Directors is seeking to strengthen, develop and expand the membership of the Advisory Council and to see a broader, more diverse active membership involved in international, national, regional and local activities creating an industry-wide network that works throughout our profession resulting in opportunity, involvement and communication to enhance and develop the lives and careers of all Members and industry professionals.
Rather than simply engage in an AGM process seeking nominations in a formal way the Board wish to engage, first, in an open and inclusive survey of members as a means of involving members in the process of rebuilding.
The redefined aims and objectives of the board may be summarised as follows:
To rebuild IMIS to become the essential international network for moving image professionals.
To promote the unique synergy, increased knowledge, collaboration, innovation and support that is gained when moving image professionals from different disciplines network together. 
To rebuild the network internationally, and at regional UK levels, and encourage membership from every part of a discipline, from pre-production through to exhibition, and from professionals at every stage of their careers.
To empower members to be actively involved in the growth of their network, by decentralising the operations of The Society to more local levels and specialist areas.
To support, promote, and celebrate diversity amongst moving image professionals.
To accredit courses and foster co-operation and networking between courses and students, and the more experienced professional membership, and the industry.
To bring together and foster partnerships with other more specialist professional bodies, training providers, commercial companies, and industry organisations.
We believe that we really are a truly unique organisation, in our profession, like no other in that:
Membership is open to people working within any discipline of the professional moving image industries.
Membership is open to people working within any part of a discipline from performers, pre-production, production, post production staff, as well as those involved in final distribution, transmission, exhibition and display, and archives, the cultural and education sectors.
We are passionate about the synergy of different specialisms networking together and sharing knowledge of each others working practices.
We focus on members growing their network of contacts, building their knowledge of the whole industry, and improving their "production intelligence."
We are not elitist. We have tiered full membership levels open to all over the age of 18, for new entrants and for aspiring and established professionals at every stage of career, and from whatever background.
We are one, of only two moving image industry bodies, within the UK, that the UK Government approves to accredit and certify that a moving image production course within a university meets professional employment standards.
We are one of the oldest continuously operating professional bodies within the moving image industries, being founded in 1931, with past illustrious members or honorary members including such legends as Alfred Hitchcock, David Lean, Sydney Samuelson and Richard Attenborough.
Members have access to an online archive of learned articles from The Society's journals that trace the development of the moving image industries from 1931 to the present day.
We would like to hear from you as to how you might wish to contribute and get involved. This is a major opportunity for you to build your personal network and to become part of developing, expanding and redefining the work and presence of one of the oldest professional organisations still working in our business.
Will you join us? And if so how would you like to involve yourself?
In the first instance please could you give an expression of interest to the following Email address: john.locke@societyinmotion.com
Tel: 07985 992799.
We look forward, very much, to hearing from you.
Yours sincerely
Roland Brown
President
IMIS Nominations, c/o 101 Coombe Vale, Brighton, BN2 8HN, East Sussex, U.K.
****************************************************************************
Dear Member,
BKSTS CIC Ltd trading as IMIS is seeking nominations for officers of the Society.
Nominations for the Advisory Council for the next three years commencing AGM 2020
 Regrettably due to the current pandemic the nominations for new members of the Advisory Board of the Society has been delayed. The board is faced with having to conduct the nominations and subsequent voting if required in a shorter timescale than usual.  We trust that you as a member will approve of the timescale which has been set out for nominations.
Nominations close:            17h00, Friday 14th August 2020
Nomination counting:         Monday 17th August 2020
Election: If required,     Friday 21st August 2020
Election Close:    17h00, Friday 4th September 2020
Result announced at AGM Friday 11th September 2020
To make a nomination for a member to join the Advisory Council: –
Either
That person must be a member of IMIS and forward their full name, email address and contact telephone number either by post or email. The nomination must also have the support and approval of two other members of IMIS and their two names, two email addresses and two contact telephone numbers must be included as part of the nomination.
Or
One of the supporting members can forward the nominee's required details as above and the two full supporter details as above.
Nominations may be made by post to: IMIS Nominations c/o 101 Coombe Vale, Brighton, BN2 8HN, East Sussex, U.K.
or Email to: john.locke@societyinmotion.com
Very best wishes,
Roland Brown
President
M  +44 (0) 7972 009 269
Yours sincerely

Roland Brown

President