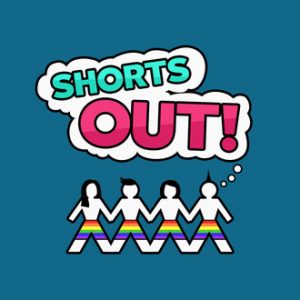 Delighted to confirm in this Blog the coming of a new LGBTQ+ film Festival this year as part of Brighton's Pride celebrations.  Early days and we shall be keeping you updated with developments. But, currently, organsers are saying the following:
"Brighton & Hove Pride is one of the biggest Pride festivals in the world, and The Guardian describes it as "The country's most popular LGBT event".
The Pride Arts, Culture and Film programme runs from 22nd July – 4th August 2019 and includes the Stonewall50 exhibition at the Jubilee Library, exhibitions by LGBTQ+ artists at the Black & Minority Ethnic Community Partnership (BMECP) Centre in Brighton as well as displays and installations across the city, and FilmPride will become an exciting new addition to this diverse programme.
FilmPride will run from Sunday 28th July to Sunday 4th August 2019 and will showcase 3 not-to-be-missed events:
– "Banned" – LGBTQ+ feature films from around the world
– "Peter Tatchell – An Activist's Life" – A documentary about LGBTQ+ rights activist Peter Tatchell
– "Shorts Out!" – LGBTQ+ international short films, documentaries, animations and music videos
Submissions are now open for "Shorts Out!" and we are looking for short films, animations, documentaries and music videos of less than 15 minutes, with an LGBTQ+ theme."
Link to the website bellow:
https://filmfreeway.com/ShortsOut?fbclid=IwAR2IK098KplpMDME9AFpWMOyeqRMq-ernOumT77CAi1zi-fxC1RqcQibXWc