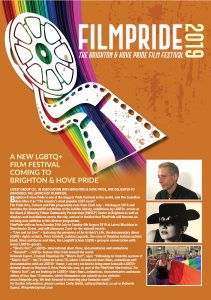 Brighton & Hove Pride has become one of the biggest Pride festivals in the World, having started  out as a one off demonstration by the Sussex Gay Liberation Front in October 1972. With a history of innovation this year introduces, for the first time, a Pride Film Festival to run from 24th July – 4th August at Latest Musicbar in Manchester Street and will include a number of elements.
"Live and Let Live" will feature documentary work about the life and work of Peter Tatchell, Lesbian Legends, the Brighton lesbian activist band, Siren and Queer and Here, and the Longhill School LGBTU+ group.
"Banned" will focus on a number of LGBTQ+ films, from around the World, that at one time have been excluded from public release or viewing.
"Shorts Out" develops a theme explored by experienced Brighton filmmaker Deborah Espect who says " Following on from the success of "Shorts Out!" the TV show on Latest TV, where I introduced short films, animations and documentaries with an LGBTQ+ theme, I am very excited to bring more LGBTQ+ themed shorts to Brighton & Hove Pride this year, as part of FilmPride film festival. For "Shorts Out!" we are looking for LGBTQ+ short films, animations and documentaries and music videos of less than 15 minutes, which filmmakers can submit via our website www.filmpride.org . For further information please contact Cathy Smith, cathy@thelatest.co.uk or Deborah Espect, filmpride@gmail.com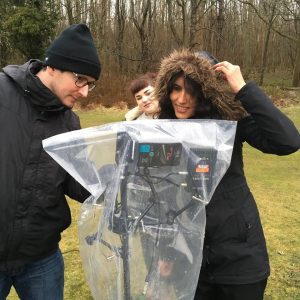 (Deborah Espect)
The Blog will keep you updated through the year as the Festival continues to take shape. We will also carry a number of features about those involved in the festival and the filmmakers for "Shorts Out!" as they emerge.