Date and Time" Wednesday, 16 October 2019, 1800-2100, Location, 3 Hanningtons Lane, Hanningtons Estate Brighton, BN1 1GS.
Saturday 12th October: Following the news that this event sold out in 48 hours we will report back on how it was received.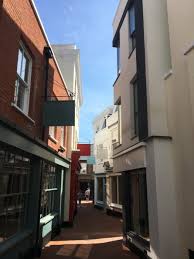 "As part of Brighton Digital Festival, the city's hub for emerging technologies, The FuseBox, is setting up camp at 3 Hanningtons Lane for a week of hands-on experiences and talks about new technologies, society and you. Every day there's something different to experience and learn about!"
On 16th October, you'll have a unique chance to see how the new techniques of 360 degrees filming significantly change the way we approach, capture and distribute creative performances.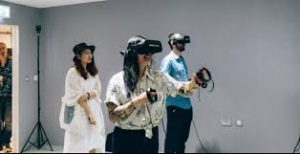 "Fuse box are hosting the event at which Lucy Nordberg and Marc Green, from Moving Pictures Theatre and 4 GroundMedia will be showcasing excerpts from their work and productions and discussing the technical and storytelling possibilities of 360 degree filming, along with actors talking about 360 degree filming experiences and how it has impacted their approach to their craft."  For Moving Pictures Theatre this will be a launch event and Lucy will be premiering two dramatic poems filmed at Light Vessel 21 at Gravesend "The Last Lighthouse Keeper" and  another filmed in Brighton at Preston Manor.
The event is free to attend but please do visit the link below and reserve your ticket as numbers will be limited by space. But please do come along to the presentations and to talk to all those involved.
https://www.eventbrite.co.uk/e/three-sixty-degrees-new-ways-of-experiencing-creative-performances-tickets-73137220395
The hosts,
Fusebox,
is itself;  "… a hub in Brighton for digital innovators, tech visionaries and creative technologists. It is run by and is home to independent membership organisation 
Wired Sussex
We provide innovators with access to spaces, facilities, opportunities and expertise. We currently house the Brighton Immersive Lab and a 5G testbed.The FuseBox is a place where innovators can be supported and can support each other, where knowledge and practices from the arts, humanities and design are meshed with new technologies.We believe in learning through doing, demonstrating and testing; and in better innovation through collaboration. We have been described as a 'social super-collider'. The FuseBox is carefully designed and programmed to facilitate these types of interactions.We host a range of events, programmes and activities. Typically though, most people access the FuseBox through our residency programmes.We first opened our doors in 2013 and took our inspiration (and name!) from the Brighton Fuse research projects. This research demonstrated the many ways in which the fusion of creative practice and technology was central to innovation and growth in Brighton's digital sector. With the goal of creating a physical manifestation of the Brighton Fuse findings, Wired Sussex developed, designed and established the FuseBox."