Adam Spinks' recent film, "Like Glass", has been touring Europe and beyond making its presence felt in film festivals the world over. Now it is home and going public on Film Shortage, Vimeo and various other distribution platforms starting today, 12 February, and this blog is delighted to be in the vanguard of the publication.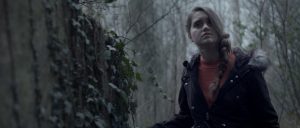 Spinks already has a reputation for producing closely-observed, character-driven films commencing with 'Extinction', which premiered at London's Frightfest in 2014. The film then spent two months in the UK top-ten home releases chart before being premiered on Sky Cinema and NowTV. 'Survivors', the second feature from the Spinks stable, won the young director/producer Best Director at Manaus Film Festival.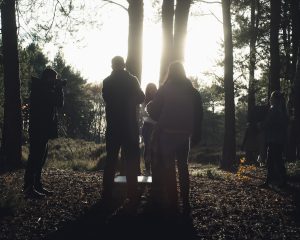 'Like Glass' takes us into the worrying world of a young woman alone and apparently abandoned in open countryside. Injured and bloodied she seems apart from reality and repeatedly wakes, walks, and wonders. Has she lost her mind? Her memory? Is she alive? Dead? And what is the significance of the objects she finds? Through the living hell of her mind Kira, played with sensitivity and serious screen skills by Emily Trappen, comes to terms with her life, actions and profound and lingering sense of regret. Slowly, the reality, the horror of her situation become evident and she realises what it is that has happened and what she must do do put things right, or face the consequences of events that can not be undone.
Spinks drew inspiration for this inspired and original cliff-hanger of a  psychological horror short from the experiences of patients in a coma. "I have been fascinated with the idea that patients within a coma can hear and feel for as long as I can remember, both on a personal level and in terms of the morality debate that is attached to questions of whether to end a life in such situations." Spinks also speaks of personal tragedy and the loss of close family and friends in situations similar to the events depicted in the film. "This film is my rewriting history of moments in life that seem unsalvageable, where all hope is lost".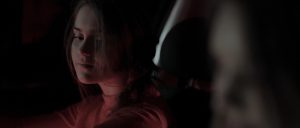 With a tight screenplay (Theresa Hedges) and excellent cinematography from Rushil Chudhary and Markus Dell as well as make-up design and execution from Emily Burrill and Gabriella Walters this clever and complex film-short is from a young director who plays with the mind of his audience.  "Like Glass"  manages to convey complex and, at times, challenging and engrossing ideas in a short format that maintains suspense and intrigue from first to last. This from just fourteen minutes.
Adam Spinks grows with every production his stable produces. In a growing and varied market his skills should be much in demand and what Spinks produces is sure to find popular appeal, a fact that should guarantee the interest of producers in his company and work.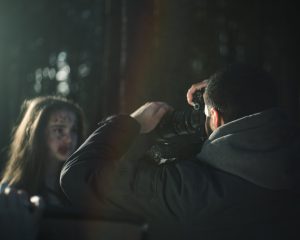 We are pleased to attach the link, below, to "Like Glass" on the day of its publication. We also look forwards  to further films from a highly skilled director and cinematographer.