We have met Moving Pictures Theatre before on this Blog and here we have a new initiative from this inventive multi-media company that is suitable for the age.
Previously the company have produced short films like "The Mirror"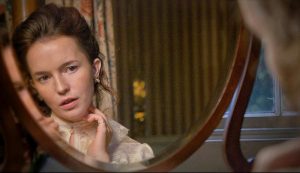 "The Last Lighthouse Keeper" as well as dramatic plays such as "King Arthur".  The Brighton, U.K., based company has also been looking into new technology ventures in 360 immersive involvement with Tom Ottway from Sussex University and Wired Sussex.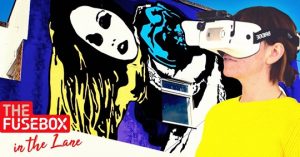 The company says that they are seeking:
"…a message you'd like to send out from home at this time, what home means to you, memories of home, objects you've collected or kept, visitors you miss. Has your sense of home, your experience or appreciation of it changed during the lockdown? Are you stuck away from home? Do you have garden envy? What about sounds of home? Do you have a home at all? All stories are valid. Pick for your subject: Happy, hopeful, reflective, melancholic…"
"Follow the link below to the company website with easy links to upload your IPhone take or whatever….The very essence of this is the everyday story of what we are all experiencing so please don't feel some considerable editing process is needed. This is not dramatic film (although it might be if that is what you decide!) it is an initiative of the everyday."
Lucy Nordberg, Marc Green and Tom Ottway, who are leading on this for the company,  stress the personal documentary and story telling aspect of the project. The idea is to build an achieve of experiences that everyone will find funny, supportive, illuminating, tragic, sad, uplifting …… The floor, or the crown, is yours…..I will be following up on this on The Blog, as the story develops……Participate, please, if you would like to or just look in on what others have produced!
Again, Lucy says:
"Please send us your videos via facebook and we transfer, as below. If you don't have facebook, just use we transfer. We'll need videos sent to us as soon as possible, as we're collecting responses during lockdown.
Upload your video to our facebook page: https://www.facebook.com/2020fromhome/
Hashtag your videos #fromhome #(your town) #(the space you've used) e.g. #brighton #kitchen
Go to https://wetransfer.com/ and send to fromhome@movingpicturestheatre.com
Include your name, contact details, the town where you live and the space you've used in your home.
Please help us spread the word – both on and off social media – as we'd like to reach as many people as possible. We can be contacted at fromhome@movingpicturestheatre.com"