This Blog prides itself  in operating in the independent part of the Business where, without funding and with little external support, small scale filmmakers graft away to produce new works. Many of these, excellent, well produced, well made, will have a brief fiery exposure at a number of festivals and not be seen again.There is an intensely individual, original and personal aspect to the operation of these companies and originality, advantage taking and "Keeping at it", no matter what are key elements to longevity, success and staying the course.
The "At Home" project, initiated by Brighton companies Moving Pictures Theatre (MPT) together with Language Umbrella, continues to gather pace and is an example of the kind or originality which should see MPT weather current storms. Tom Ottway, co-founder of Language Umbrella, and doctoral research at the University of Sussex in the School of Media, Film and Music on the subject of Home and the Senses met Moving Pictures Theatre co-founders Lucy Nordberg and Marc Green at their sold out event for the 2019 Brighton Digital Festival use of 360.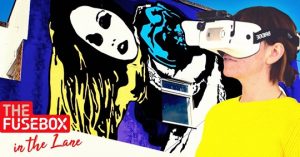 They decided to collaborate on several projects, including Tom's exploration of the idea of home, which has been given an added significance by the current lockdown.
It is the very personal idea of the "At Home" project that separates it from anything that has been done previously: A series of personal tributes and examples of individuals setting out what "Home" means to them comic, serious, representative, particular, random, with or without others; it is an archive for the time. Not just for the moment, this will become a representative record, in the raw, of how individuals responded to their personal crisis of having to stay "at Home".
The questions posed by such a situation are many: What does Home mean to you, at this time? Is it a safe space or does it feel like a prison? Are there objects you've collected, visitors you miss? How isolated are you and how are you coping? Has your sense of Home, your experience or appreciation of it changed during the lockdown? What about the sounds, sights and senses of home? Do you have a home at all? The notion is to capture through a series of videos, posted to the Facebook page, what Home under lockdown means to you. Those video already posted express a variety of feelings, emotions, thoughts and fears for the future. Some have posted mini films of their own creation since the streets and career are denied us. Justin Spray has created a mini-masterpiece out of his own fridge!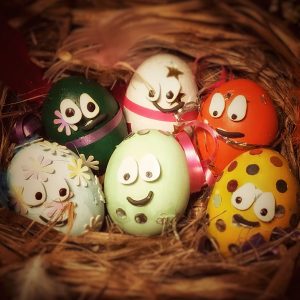 While I myself have become involved contributing a short piece on two pieces of art that have become highly potent and symbolic of my life and the table of tribute photographs of my own family plus a piece of family history.
More contributions are being added every day; simple, complex, personal, broader based it is a uniquely special opportunity to find a foothold in the current uncertainty and to share something intimate about life and its challenges at a time when the Nation and the World at large is operating in uncharted waters; a war time approach when the enemy is unseen and within and among us.
Studio Giggle say, in their contribution: "Before the outbreak of the pandemic we were about to embark on a motion capture dance piece. This was to be an experiment in Notch, a generative graphics software and Noitom a motion capture suit featuring MA dance students from Bath Spa University
Sadly Covid-19 made that impossible.
Never to be deterred by a challenge the team at Studio Giggle decided to do something else. We had the Noitom suit delivered to one of our visual artists Ed at home. He recorded his part of the action in isolation.
He then left it at Lina's doorstep as part of his daily exercise and she finished the action.
We find the best creative work is borne out of constraint. This is a film about the 5 stages of grief of isolation, collaboratively made, in isolation." The result is stunning. Visit the site below, view the, ever growing, contributions……And then contribute yourself! We will continue to feature and cover the contributions and the companies involved on this Blog, throughout this time. Stay safe!