We met Adam Spinks earlier in the year with his mesmerising and worrying psychological thriller "Like Glass". Now, we have something different an on-line soap opera produced while in lockdown. The premise is simple: from a time in the distant future a generation is trying to make sense of this period through which we now live. All they have to go on is a series of self-filmed postings. This is pseudo documentary drama. There is nothing real about the characters that present us with; their efforts at make up tutorials, stories from their families, mad-racist, climate-change denial rantings (that are so good they utterly infuriate you!!), adolescent traumas; yet, collectively, there is a deeply worrying undercurrent of a dystopian society lost and searching.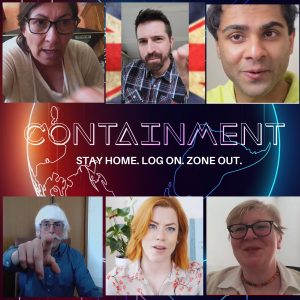 This is billed as 'comedy' but with his usual insight into the human condition and human nature Adam Spinks has created a rather more robust ongoing soap-opera, on line on YouTube, with two episodes published a week. Written by Theresa Hedges and Anna Oliver, based on an idea by Anna Oliver. These are short episodes, with three published so far and more to come, there is a subtle reality to the unfolding and ongoing drama that will lead you on, and probably lead you to reevaluate your own position in the current lockdown, cunningly never directly referred to by name, but only implied. Comedy there is but it rather more serious style.
Those involved and presenting their characters; Melanie Crossey, David Anderson, Pete Halpin, Theresa Hedges, Anna Maria Everett, Josh Cavendish, Toby Oliver, Brian Webb, Cheryl Burridge Jones, Samson Oliver, Abigail King, Emily Christaki, Samuel David Head all combine to make this a soap-opera worth following, naturalistic and convincing in both its subtle (and not so subtle) commentary and close observation of human nature.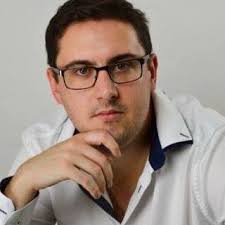 It also happens to be fun and entertaining and like so much of what Adam Spinks produces engages and draws you on into the drama. Three episodes up at the moment. More to come. Log in via the link below.
Anna Oliver says of her creation: "At the start of the lockdown I found myself skimming over instagram stories and being drawn in to see more of what others were up to. Following the lives of strangers is oddly intriguing and so I wondered if it was possible to tell a story through following social media journals across a fictional event."
Containment will run for a single 20 episode season, concluding online in June 2020 as the stories of our characters come to natural conclusions. Then, enticingly, Spinks adds "There will be shocks, horrors, reconciliations and even a hint of redemption as the arcs come full circle".
Concluding, Spinks adds: "The goal of the show is to provide a fun slice of entertainment twice a week to people stuck at home during these unprecedented times. It's easy to get bogged down in the awful developments that seem to break every day through this Coronavirus crisis, so we wanted to create something with escapism at its heart". So, join the soap Opera, take a look below….